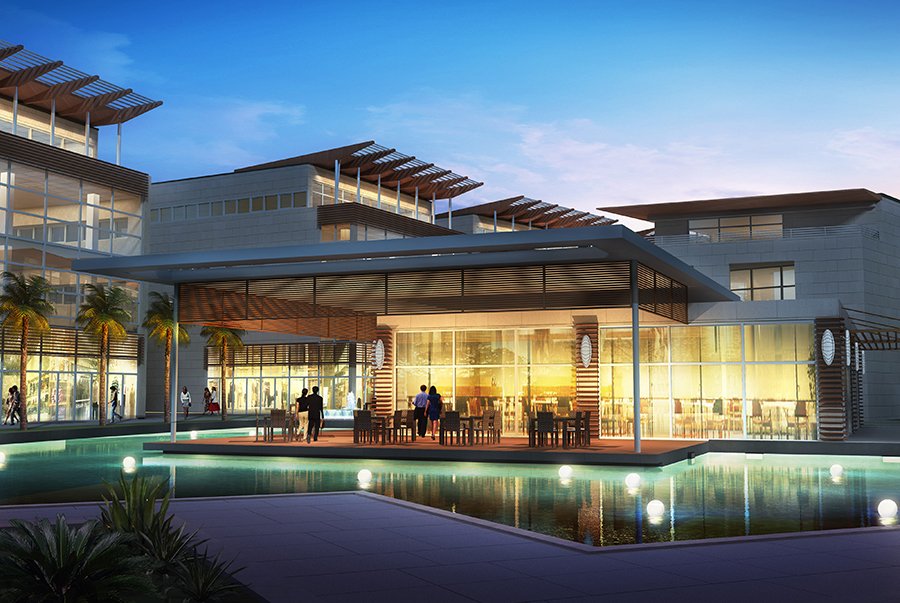 A 70-acre site in South Sound has received approved zoning for Cayman Enterprise City proposed campus.
The Planned Area Development approval provides general permission for Enterprise City's envisaged overall master plan that was supplied during a meeting of the Central Planning Authority on Thursday 10th December.
Enterprise City will still need to apply for separate planning approval for each phase of the project, which when completed will see a cluster of office buildings, homes, restaurants and a hotel surrounding a man-made lake.
The first phase of the project will see an application for two five-story "gateway" office buildings early next year.
Chief development officer for the zone, Cindy O'Hara, has said that there are already enough businesses to fill the first building. (more…)
Robert McCrimmon December 14, 2015 Blogbusiness, Cayman Enterprise City, Cayman Islands, Central Planning Authority, Cindy O'Hara, Grand Cayman, homes, office, South Sound, zone Read more >