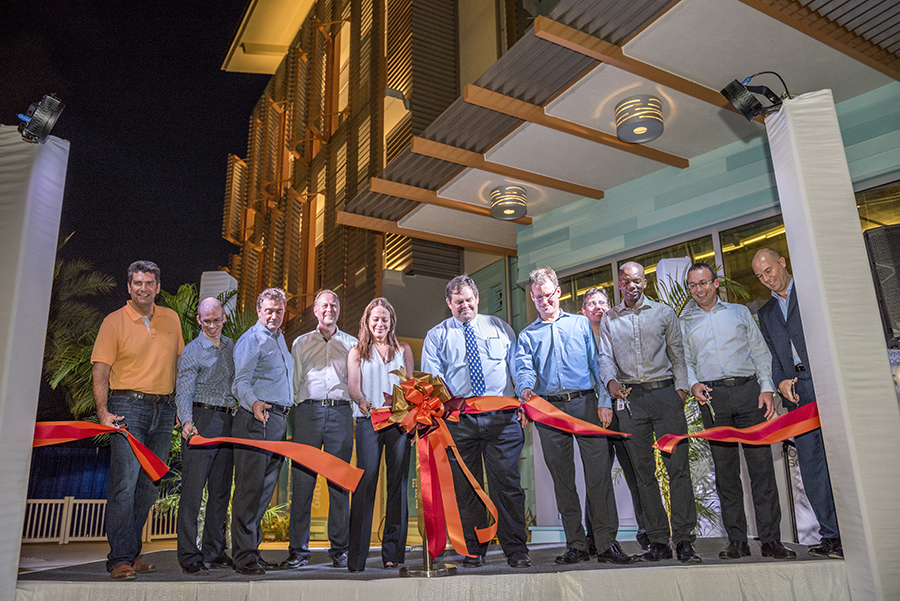 A Dart Realty affiliate will pay the Cayman Government US$14,574,000 for the conversion of leasehold to freehold on the 280-acre former North Sound Golf Course.
As it stands the land is subject to a 99-year-lease that has 75 years left. Negotiations of the freehold transfer began in 2011 with both the government and Dart Realty having appraisals done on the value of converting the land from leasehold to freehold.
Conversion of the lease will have to be finalised in accordance with the requirements of the Governor (Vesting of Lands) Law, but the deal has been done in principal.
This is the latest of a number of Dart Realty projects. Last Wednesday (January 27 2016) Dart Realty Ltd. celebrated the official opening of its new Camana Bay LEED® Gold certified 86,000 square foot office building.
The building at 18 Forum Lane will minimise energy use through their shade-on-shade design, rooftop solar panels and thoughtfully designed landscaping to offer ample shade. (more…)
Robert McCrimmon February 2, 2016 BlogCamana Bay, Cayman Government, Dart Realty, freehold, Grand Cayman, Kimpton, Kimpton Seafire Resort and Spa, leasehold, LEED Gold certified, luxury residence, North Sound Golf Course, Seven Mile Beach Read more >