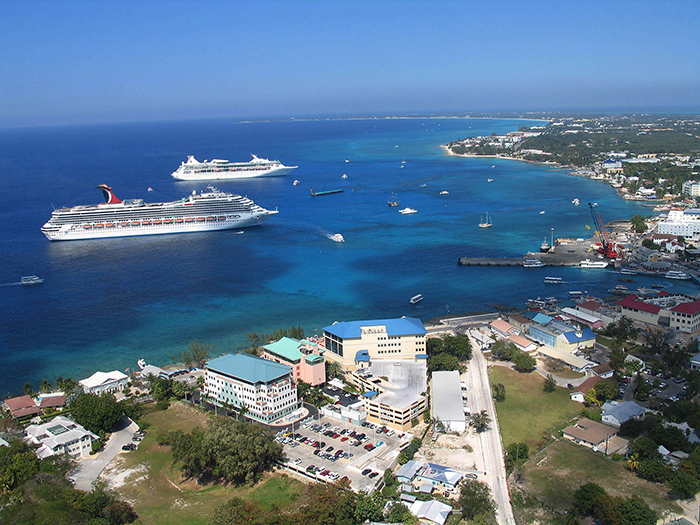 Plans for a new cruise port in George Town are going 'full steam ahead', according to the Cayman Island Government.
Premier Hon. Alden McLaughlin made the announcement at the Chamber of Commerce Legislative Luncheon on Wednesday (30th of September).
The Cruise berthing has been the most controversial and divisive issue to face Cayman in recent years. Do the concerns over the damage to the coral reefs outweigh the many hundreds of people and families who rely on jobs created as a result of cruise tourism, and continue to rely on them for years to come ?
Eighty-five percent of tourists arrive to the islands by sea. At the moment the cruise ships must anchor offshore and taxi passengers to the shore. The new port includes docking and direct access to the shore.
Plans for a cable car style 'Cayman's Sky Bridge' were proposed in August by the GreenTech Group, which would have seen passengers transported to the shore from two piers fixed to the sea bed outside the reef line. It would appear however, that the Cayman Government has dismissed that proposal for its original, more traditional one. (more…)
Robert McCrimmon October 7, 2015 Blogberthing, berthing facility, Cayman Islands, coral reefs, cruise, cruise port, environmental impact, Environmental Impact Assessment, George Town, government, mitigate, port, Premier Hon. Alden McLaughlin, relocating Read more >