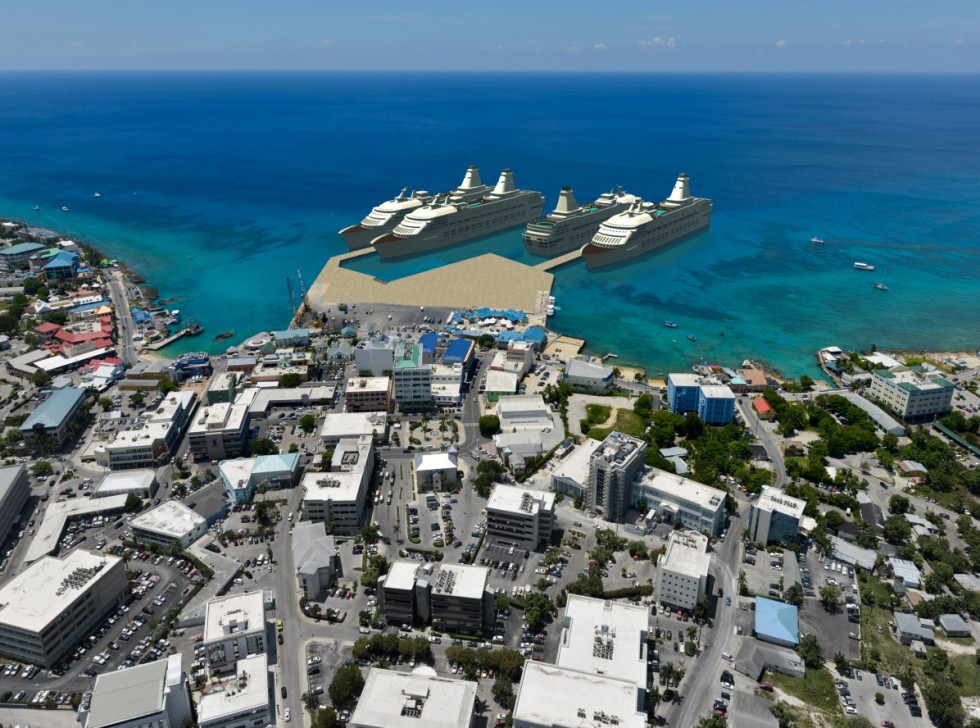 On Wednesday 28th October the Cayman Cabinet officially approved the cruise berthing facility recommendations.
The Cayman Government announced in September that they were pushing ahead with the plans to build a cruise berthing facility in George Town, however a design has not been finalized.
The cruise pier project estimates a potential economic upside of US$439 million over 20 years for the Cayman Islands.
The estimate factors in anticipated increase in passenger spending based on the assumption that the piers would allow passengers to spend more time on shore.
The engineers are tweaking the project design to minimize the environmental impacts. The plans do look certain to involve dredging the George Town Harbour to build the $189 million cruise berthing facility. (more…)
Robert McCrimmon November 5, 2015 BlogCabinet, Cayman Government, Cayman Islands, cruise, cruise berthing facility, Deputy Premier Moses Kirkconnell, dredging, environmental impact, George Town, George Town Harbour, officially approved, Tourism Minister Hon. Moses Kirkconnell Read more >