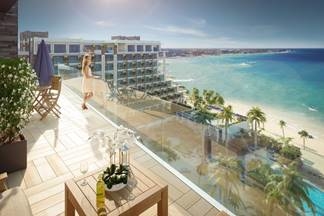 Pageant Beach Hotel resort has moved a step closer after the developer finalized a US$25-million deal on Dec 7th.
The Howard Hospitality Group, which opened the Margaritaville resort earlier this year, has partnered with New Jersey-based Madison Hill Properties for the project.
Planning permission was granted in October and hopes to open a new luxury 5-star resort at the site in late 2020.
The resort will include 30,000 square feet of conference space, five pools, seven bars and restaurants, a private screening room, spa and gym, and approximately 400 guest rooms and suites.
The resort will eventually employ a permanent staff of around 500 people. (more…)
Robert McCrimmon December 13, 2017 BlogCayman, development, hotel Read more >